'What is public space' Future Cities Salon, Porto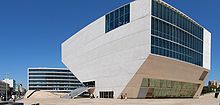 Alastair Donald | 22 June 2015
In Porto this week the Future Cities Salon continues its series of discussions on the future of public space.  Early 20th century Modernism sought to provide public open space within cities as a release from the confines of overcrowded, unsanitary slums. Nowadays, public space is everywhere but there is less recognition and more proscription about what and who it is for. Many 20th-century residential developments have a public realm which is simply 'SLOAP' (Space left over after planning)." Even if we don't know who it is for, or what it is, "public space" is often seen as an unqualified "good" – as a designated space where people can come together as a public. Many see public space as a way to influence social behaviour: to make a city more secure or to build community engagement? Often these places are seen as "catalysts" for something unspecified.
Hannah Arendt said that public space is where people act rather than work, "it is a space where political action takes place urged by freedom and the need for self-realization of the individual". But if public space is what we make it, then do we need to consciously provide so much of it? This debate seeks to find out what is the high ambition for public space provision today. And who comprises "the public" that designers and politicians constantly invoke?
The Future Cities Salon Porto takes place at Duas de Letra, São Lázaro, 48, Porto.
Speaker: Alastair Donald, convenor, Future Cities Salon
For further details, email info@futurecities.org.uk