Last week, at a meeting designed to prevent data breaches by foreign governments, a member of the UK National Security Council (NSC) leaked the outcome of the discussions to the international press. Prime minister Theresa May sacked defence secretary Gavin Williamson yesterday, believing him to be responsible – a charge he strongly denies.
The ex-head of the civil service, Lord O'Donnell, called the leak a 'complete outrage', which is a rather mild response given that the culprit – who is presumed, if not Williamson, to still be cabinet minister – could be prosecuted under the Official Secrets Act. Some have considered it tantamount to sedition.
Chinese company Huawei is the biggest smartphone manufacturer in the world and the global leader in the provision of ICT infrastructure. The NSC meeting was arranged to discuss whether it was wise to give Huawei the contract to provide much-needed services and infrastructure for the UK's 5G mobile network. (5G is the 5th generation of smarter, faster and more efficient wireless technology.)
Britain's own investment in 5G has been rather measly. The government has pledged around £1.1 billion of investment, compared to China's $134 billion to $223 billion over the next five years. If the UK is to make good on its promises for AI, autonomous vehicles, and the much-vaunted Internet of Things, it is going to have to prioritise 5G. And that means some external assistance. China seems like the most obvious source of investment.
But there is suspicion that a Chinese company – even a private Chinese company like Huawei – might breach UK users' privacy or even jeopardise national security. Forget phone-tapping by a foreign state, say the detractors: in this situation China will be the switchboard operator. The core concern is that if the Chinese Communist Party state ever demanded access to Huawei's files, it would have to hand them over under Chinese law. So there is clearly an ethical as well as a business dilemma facing Western 5G providers.
Ironically, there are increasing demands in the West to enforce similarly intrusive power over companies like Facebook to hand over key data with hardly a murmur of protest. Admittedly, unlike in China, major companies try to fend off legal challenges to protect the privacy of their customers. But unlike in the West, there is a great deal of public concern in China about the state's insidious monitoring of the internet.
Recently, Jiangsu Province's Consumer Council claimed that two apps from the internet company Baidu, its search engine and web browser, were designed to access users' calls, location data, messages and contacts without notification. While we expect the Chinese state to monitor its own people, the UK is trying to work out if it can trust the ruling Communist Party not to indulge in a bit of international espionage. (The British state, of course, would never stoop so low as to spy on other countries…)
Nevertheless, it is good to be cautious. And the UK government seems to have decided on a rather feeble compromise, whereby Huawei can invest in the peripheral infrastructure (the telephone masts, aerials, etc) while being barred from the 'core' (IDs, routing, data, etc). A big part of the problem here is that the international community has not yet developed protocols for 5G. And such regulatory frameworks could surely resolve the legal and technical cybersecurity issues as we do with international insurance and finance.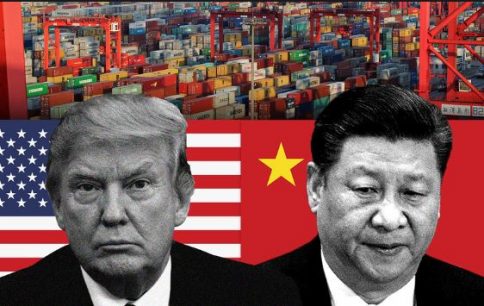 But there are bigger issues in this debate than mere technical and regulatory matters. For example, one of Huawei's rotating chairmen, Eric Xu, has complained that there is a 'well-coordinated geopolitical campaign against Huawei'. He would say that, wouldn't he? And yet he's right. The US government has blocked Huawei from selling into the US market, while Apple enjoys free rein in China.
America's security concerns about working with China are also very selective. The US-China space collaboration has progressed reasonably unhindered, delivering joint payloads to the International Space Station. Users' privacy is also not always the top priority, either. Another cooperation arrangement involved Apple moving all of its Chinese users' personal data to a $1 billion data centre in Guizhou, at the behest of the Chinese state, making the data potentially available to the Chinese government apparatus.
Donald Trump said nothing at the time. But now that there is a more explicit trade war between the US and China, he is trying to direct the UK (and other European countries) not to work with Huawei. Clearly, this is a call-to-arms to America's allies in a shifting geopolitical world – an attempt to instil some loyalty and solidarity.
The UK is caught in the middle. On one hand, America is pressuring the UK to take sides against China. On the other, China is sweet-talking the UK with wads of cash and talk of close cooperation on the Belt and Road initiative. Such pushing and pulling is not good for an indecisive British government. Last month, Theresa May was heralding a new golden era in UK-Chinese relations. Three weeks later, the UK's Commons Foreign Affairs Committee described China as an 'active challenger' to the UK.
The lesser-known player here is the EU, which has tried to insert itself as China's non-US ally, while dismissing Italy's recent independent advances towards China. The EU has rejected America's demands that it institute a blanket ban on Huawei. And while the UK and Germany are permitted to make national assessments of the risks and benefits of telecoms trade with China, decisions by Britain's Ofcom about the structure and mergers in the telecommunications industry in the UK are subject to EU approval and the EU's new Cybersecurity Act.
Despite all this, Huawei's star continues to rise unabated, quietly gaining major contracts in South America, Africa and South East Asia. It seems not to mind about its bad press in the West, content to do deals, make money and further its position as market leader.
Huawei's website says that it intends to develop 'technological breakthroughs that drive the world forward'. If only the UK had made a similar mission statement, and pushed significant investment into the sector years ago, it might not be in such a dithering, piggy-in-the-middle situation today.
featured image: The Times