Bridging the Political Divide
by Alan Dunlop
Scotland remains a house divided, with the First Minister pursuing her demands for a referendum on independence this year and straining for continuing access to membership of the European Union – and many others keeping their heads down, hoping that the Nationalist storm will pass.
In the meantime, Boris Johnson moves forward with his Brexit plans and election promises to better unite the UK through improved infrastructure. His government has agreed to Northern Ireland getting extra development funding and new life breathed into what was its zombie assembly; in Scotland, ferries are tied up due to rough seas.
Two years ago, in a national newspaper, I mooted the possibility of a bridge linking Scotland to Northern Ireland and gave two possible options: the first connecting Portpatrick to Larne, the second the Mull of Kintyre to Torr Head. I investigated precedent and offered examples of other challenging bridge, transportation and infrastructure projects built throughout the world since 2000. I also costed it up. Since then, there has been much debate about the physical challenges of delivering such a project, although I hope that we have now all acepted that there is indeed, with the proven design and engineering skill and experience in Scotland, the UK and internationally to complete such a crossing.
There has been discussion about the likely economic benefit – agreed now as positive – on the basis of increased connectivity and trade, as well as much comment on the cultural gain to be had from closer links between our two countries, sharing as we do a rich heritage and an apparent aversion to leaving the EU. Northern Ireland is, however, to have a unique future arrangement with the EU post-Brexit, one much envied by some Scottish Nationalists, that will maintain its EU links and make it the formal UK entry to the trading bloc for the foreseeable future.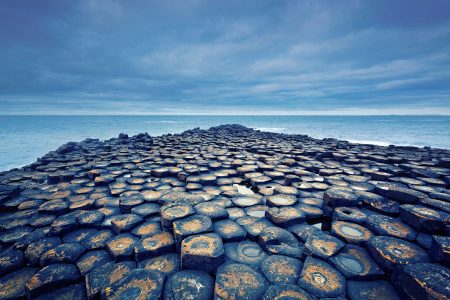 There has been sustained global interest in the bridge proposal, and backing from the Prime Minister Boris Johnson, the DUP leader Arlene Foster, and the current Irish Taoiseach Leo Varadkar. Now the Prime Minister has confirmed that work is underway on a feasibility study for a bridge and tunnel, like the Oresund bridge which connects Denmark to Sweden. Unfortunately, Scotland's First Minister Nicola Sturgeon thinks his announcement is a "distraction" – though from what is not clear.
As an architect, I have tried to stay clear of the sometimes-tendentious politics, despite accusations of being both a Unionist and a Scottish Nationalist. In truth, I consider that a Celtic Crossing would be positive wherever you stand on the political divide. Supporters of independence should welcome the idea, for it offers Scotland the potential for closer ties with Northern Ireland and Eire and, logically, a stronger connection with the EU. It would demonstrate the Westminster government's declared commitment to spread development benefit throughout the UK and allow the SNP to position itself as ambitious, forward looking, and outward facing.
________________________________
Professor Alan Dunlop FRIAS FRSA
10th February 2020
.