Casinovirus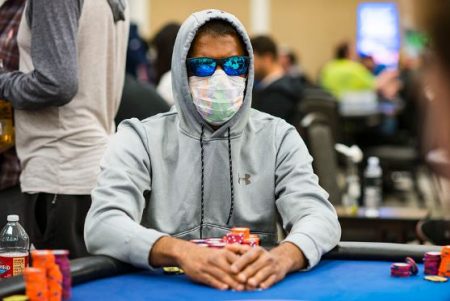 by Jon Bryan
I'm sure you've noticed it – the growing concern that an increase in gambling will be one of the negative consequences of the coronavirus lockdown. The argument goes something like this: We're isolated at home; bored, watching what seems like a constant stream of gambling adverts, with nothing to do; let's have a flutter online. It seems logical and is a line of reasoning that Carolyn Harris, Chair of the All Party Parliamentary Group on Gambling Related Harm, made at the beginning of the shutdown in The Guardian:
'Countless hours with often no more company than a computer screen', she explained, are the 'perfect conditions for online gambling'.
That's why Harris, and many others, made such a fuss at the start of April about the Virtual Grand National.
Even though that event raised over £2.6 million for NHS charities, many people weren't happy about it. It was seen as tantamount to grooming the couch-potato classes to fritter away their furlough payments. Commentators argued that the online gambling industry was using it to entice people to gamble; to spend money that they could not afford to lose. One Guardian journalist even signed up to various gambling accounts at that time to see if this would happen. (Spoiler alert: It didn't)
But the concerns about an explosion of gambling during the shutdown continued to rumble on. In the same Guardian piece, Carolyn Harris raised her concerns about this, citing the following as evidence:
'My inbox has been inundated with messages about targeted advertising'.
For someone who asks people to get in touch with her about concerns about gambling, gambling adverts, and anything associated with gambling, getting a lot of emails about the gambling industry and their advertising tactics shouldn't be a surprise.
However, it does seem like there's a disproportionate number of adverts about gambling the minute. It does feel like temptation is everywhere? Surely, more people must be seduced, innocently running up gambling related debt. Sir Norman Lamb seemed to speak for much of the public earlier in the month when he said, I 'have a real problem with all these gambling ads on TV. How many more problem gamblers will there be by the end of this crisis?' So is gambling, and gambling advertising, really on the increase?
Just think about it for a second. The Casinos are closed, the Bookies are boarded up, racing restricted, Bingo banned. There is almost no live sport to bet on, anywhere. Even PaddyPower is padlocked.
The joy of gambling – the bit that is missed by the puritans – is that it is a social activity. It is something that you do with work colleagues, friends and family. It predominantly happens outside of the home. Gambling by yourself on a mobile phone has its appeal, but it is no replacement for having a bet with others.
So what's with all the adverts then? In short, there aren't that many. We're just noticing them more. We're in our homes, watching more TV, looking at more social media, we are bound to spot more of them. However, there just isn't evidence of an increase in gambling adverts. Spending on gambling advertising is down, as are the number of adverts, as reported by the Betting and Gaming Council and the Daily Mail.
This week's announcement by the Betting and Gaming Council that their members would voluntarily cease gambling advertising on TV and radio during the lockdown, is perhaps not that much of a sacrifice. Understandably, it has been widely welcomed, by both the government and the opposition.
But there are calls to do more, and we look to be heading towards a new gambling act in the future. That is another battle and debate to be had in the months to come.
For now, I look forward to a time when I can leave the house and go and have a gamble with my friends, and with others. Sadly, I'm not betting on that happening any time soon.
Jon Bryan lives and works in Newcastle and is Treasurer of @greatdebateuk.
He regularly plays poker and tweets about gambling at @JonBryanPoker
.