Forthcoming Events
2 December 2019
A Manifesto for Optimism
Aaron Bastani's new book, Fully Automated Luxury Communism, explores the economic and productive possibilities of automation, AI and robotics. Bastani challenges the fears of unemployment, wage cuts and living conditions that often accompany these future-oriented debates. Instead of trepidation towards new corporate technology, he is reasonably optimistic. Goods will become cheaper, energy will be more abundant, we will have more leisure time, equality and freedom. For him, this is an exciting example of a carefully planned and well-managed economy. Scientific Marxism has arrived.
But is such techno-optimism legitimate? Is this the end of exploitation or is it just business as usual, with a robotic arm replacing Adam Smith's 'invisible hand'? Is this the beginning of a global era of liberty, or is freedom more than a technical exercise? Does Bastani's vision mark the end of globalised neo-liberalism or the beginning of corporate supra-nationalism?
MAIN PRESENTATION:
Aaron Bastani, co-founder, Novara Media; author, Fully Automated Luxury Communism: a manifesto
RESPONDENTS:
Dr Philip Cunliffe, senior lecturer in politics and international relations, University of Kent; co-founder, The Full Brexit; author, Lenin Lives! Reimagining the Russian Revolution
Timandra Harkness, journalist, writer and broadcaster; presenter, Radio 4's FutureProofing and author, Big Data: does size matter?
This event is free to attend. Book your place here
VENUE: BDP, 16 Brewhouse Yard, London EC1V 4LJ
TIME: Mon, 2 December 2019.  19:00 PM – 20:30 PM
—————————————
Previous Events
27 June 2019
EXHIBITION & BOOK LAUNCH / 

LONDON


NEW CHINESE ARCHITECTURE:
TWENTY WOMEN BUILDING THE FUTURE
Folowing the launch at Tong Ming Studios in Shanghai, we hosted a significant exhibition at University of Liverpool in London to mark the publication of "New Chinese Architecture" [Thames and Hudson] as part of the London Festival of Architecture
This explores the work of 20 female Chinese architects living and working in China today.
VENUE: University of Liverpool in London, 33 Finsbury Square, London EC2A 1AG
—————————————
12 June 2019
CITIES IN CULTURE
What is the most important representation of the city in culture? This balloon debate asked a panel of speakers to convince you of their choice, from art to non-fiction to literature.
Each presented for FOUR minutes to make their case followed by a round of questions from the audience Then there was a vote, and the top three were given an additional one minute to convince you to crown the chief cultural representative of the city!
Speakers and their choices:
FICTION:
John King, novelist defending "May Day" by John Sommerfield
Fiona Sibley, urban planner, writer and ex-design journalist defending "Less Than Zero" by Brett Easton Ellis
NON-FICTION:
Vicky Richardson, writer, curator and Honorary Fellow, RIBA defending "The Diary of Samuel Pepys" by Samuel Pepys (winner)
Tim Abrahams, architectural journalist, publisher, defending "Holy Land: A Suburban Memoir" by D. J. Waldie
Shelagh McNerney, Built Environment consultant and ex-Head of Development, Salford City Council defending "Down and Out in Paris and London" by George Orwell
ART:
Manick Govinda, arts consultant defending "Zoot Suits" by Edward Burra
Karim Samuels, artist, defending "The Beginning of the End" by S153
Chris Wilkinson, OBE, director, Wilkinson Eyre, defending the statues of Parliament Square Gardens
It's a serious but fun event. Come with an open-mind, prepared to be convinced.
Venue: BDP, 16 Brewhouse Yard, Clerkenwell, London EC1V 4LJ
Date: 12 June 2019
Time: 6:30 – 8:00pm
Free event. All welcome.
Thanks to:
BDP
The Academy of Ideas Arts & Society Forum
The Academy of Ideas Book Club
and all the speakers for their gracious engagement.
—————————————
30 March 2019 – 6 April 2019
EXHIBITION & BOOK LAUNCH / 

SHANGHAI


NEW CHINESE ARCHITECTURE:
TWENTY WOMEN BUILDING THE FUTURE
We hed a significant exhibition at (TM Studio), 2555 Longteng Road, Westbund, Shanghai, China: a lively, week-long celebration of the work featured in the new book, "New Chinese Architecture" [Thames and Hudson]
This explored the work of 20 female Chinese architects living and working in China today.
The event began with a launch party on March 30th 2019 (with presentations, speeches and drinks), with a series of talks, and public debates throughout the week.
SATURDAY [30 March]: PRIVATE (INVITED) DRINKS RECEPTION
SUNDAY [31 March]:
14:00 – 14:30pm INTRODUCTION: "Female Architects… or just Architects? What's in a name?"
14:30 – 15:30pm Panel discussion: "The Future of Chinese Architecture"
15:30 – 16:30pm Panel discussion: The Best Architect in the World".
A panel of 6 architecture students argue for who should win the title. Come and vote for your favorite!
Managing Curator: Wei Kuang
Editorial Director: Dai Yiqing
Chief Researchers: Di Yang and Tang Lanke
Venue: Tong Ming Studio
Liaison: Dong Yiping
Foreword: Zhang Xin
Address: Longteng Studio, West Bund, Shanghai. 上海市龙腾大道2555号15栋 梓耘斋建筑西岸工作室
Nearest Metro: Yunjin Road [云锦路]
Supported by: XJTLU, Future Cities Project, University of Liverpool, The Architectural Review, Urban Network Office, Tong Ming Studio
Featured Architects: Di Shaohua, Fan Beilei, Hu Rushan, Liu Heng, Qi Shanshan, Wang Youfen, Tang Yu'en, Du Juan, Lu Wenyu, Zhang Xuefeng, Wang Wei, Ding Wowo, Dong Mei, Zhang Jinqiu, Zhang Di, Peng Lele, Wei Na, Jiang Ying, Zhao Zhao, Ye Mi.
—————————————
SATURDAY 13 OCTOBER,
How do you solve a problem like Korea?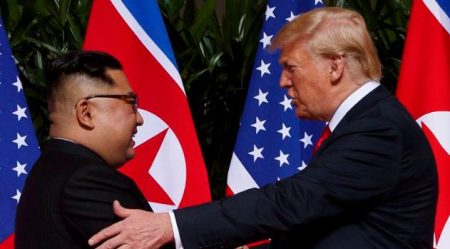 BATTLE OF IDEAS
The Barbican, London
WATCH VIDEO HERE:
North Korea has metamorphosed from the embodiment of evil into a symbol of hope in what the New York Times called 'a headspinning makeover'. At the start of 2018, Trump was threatening Kim with a nuclear attack and US analysts were predicting 100,000 dead within the first day of the ensuing war. Yet two months later, Trump was heralding Kim as a 'very honourable man', laying the basis for June's Singapore love-in. What's going on? What should we make of what one Korean American writer, Suki Kim, has called the 'the world's most inscrutable country'?
North Korea has been described as a hermit kingdom, its isolation even portrayed as an ideology of self-reliance. Los Angeles Times journalist Barbara Demick describes a poor, undeveloped, repressive, famine-prone country in which 11 million people (40 per cent of the population) are undernourished, while schoolchildren sing: 'We have nothing to envy in the world.' Visits to Pyongyang – accessible only from Beijing – are carefully staged and, for the past 50 years, it has been the quintessential pariah state with Kim Jong-un the latest leader of the first 'Communist dynasty'.
While life is undoubtedly bleak, Kim's decision soon after coming to power in 2011 to allow a modicum of economic liberalisation – such as allowing individuals to trade basic goods and giving managers of state-owned enterprises more autonomy – has raised living standards a little. On the other hand, sanctions imposed in response to North Korea's nuclear weapons programme have hit hard, cutting exports. With Kim Jong-un holding hands with South Korea's president, Moon Jae-in, is national unity finally possible? Is North Korea directing world events or is it simply a stage for global politics? What is the role of China? Is Trump really bringing peace to the region?
SPEAKERS:
Jieun Baek, author, North Korea's Hidden Revolution
Mary Dejevsky, former foreign correspondent in Moscow, Paris and Washington; special correspondent in China; writer and broadcaster
Dr Catherine Jones, lecturer, University of St Andrews; author, China's Challenge to Liberal Norm
—————————————
Gentrification: Urban Renewal or Social Cleansing?
BDP Offices, 16 Brewhouse Yard, Clerkenwell, London EC1V 4LJ
Wednesday 21, MARCH 2018
In recent weeks, the Labour leader of Haringey Council was ousted after her ambitious 20-year housing proposals became the subject of public protests. Hers might have been what the Financial Times called the "most ambitious plan undertaken by a UK local authority" to build 6,400 homes with a potential profit of £275m "but local residents rose up o stop the sale of existing council stock to the private sector… ripe for demolition". It is a scene repeated across London where there are currently 214 estate regeneration schemes in process… reputed to result in a loss of 7,326 social rented homes across London.
From the Elephant &Castle and Heygate Estate protests in Southwark, to the Carpenters Estate action groups in Newham, it seems that the residents are revolting. Across the country, from Rochdale's Seven Sisters tower blocks to the tent city at Park Hill in Sheffield, protests are growing over the relocation of thousands of long-term residents. Nowadays, "gentrification" and "development" seem to be dirty words, with some even admitting that much-vaunted urban renaissance really meant "overcrowding and under-resourced housing for the many". Indeed, regeneration is commonly interpreted as merely replacing social housing with unaffordable "affordable rents". It means evictions and the break-up of communities. Even those who have bought ex-council properties are in the firing line with one homeowner on the Aylesbury Estate being offered £65,000, instead of the market value of £800,000 and told to move out.
Questions to think about:
Is regeneration necessary?… and therefore are evictions a sad fact of life? Is this an attack on the poor and vulnerable, or is it a necessary – albeit painful – process of social improvement? Is the phrase "social cleansing" too redolent of fascist ideology to be helpful, or does it need strong language to get the point across? Is it reasonable to expect cash-strapped councils to do whatever they have to do to raise money for public services? Is uncertainty the nature of a social housing tenancy? What's so good about social housing… and should it be protected?
SPEAKERS:
Dave Hill, founder, On-London; The Guardian's former award-winning London commentator;
Anna Sinnott, planning director, BDP;
Denis Russell, building contractor; ex-history teacher;
Geraldine Dening, founder Architects for Social Housing, senior lecturer, De Montfort University;
Charlotte Skene Catling, director, Skene Catling de la Peña; writer and commentator;
Mick Owens, owner, London Urban Visits; formerly, head of development policy, London Development Agency;
chair: Austin Williams, director, Future Cities Project; senior lecturer, Kingston School of Art
—————————————
23rd November 2017
"Housing: What Housing?"
From the peak of 350,000 house-completions in 1968, there has been an almost terminal decline in the construction market ever since, with just 31,000 housing completions last year. The speedy, shoddy, panelised systems building of the 1960s and 70s led to a lack of trust in modern building techniques, over-fast construction and bad workmanship. It led to a decline in respect for architects. Now, after the horror of Grenfell Tower fire, international architect, Ole Shereen says that the disaster will "provide architects with opportunities to develop innovative solutions". Will it? Should it? What is the potential future for housing in Britain?
Venue: BDP's Offices, 16 Brewhouse Yard, Clerkenwell, London EC1V 4LJ.
Speakers:
Kathryn Tombling, head of housing, BDP
John McRae, director Orms
James Woudhuysen, writer, critic and author of "Why is Construction so Backward?"
Jeremy Melvin, writer; curator, WAF; owner, Urbik
Dagmar Binsted, associate, Scott Brownrigg
Chair: Austin Williams, Future Cities Project; senior lecturer, Kingston School of Art
---
October 23rd, 2017
BOOK LAUNCH: China's Urban Revolution: Understanding Chinese Eco-cities
by Austin Williams (Bloomsbury 2017). pp220
China is urbanizing fast. By 2025, China will have built fifteen new 'supercities' each with 25 million inhabitants. When author Austin Williams started researching China's Urban Revolution in 2012, China laid claim to 11 Eco-cities… environmentally-friendly, sustainable, smart, low-carbon, urban centres. It now boasts 285. From the edge of an impending eco-catastrophe, we are arguably witnessing history's greatest environmental turnaround – an urban experiment that may provide valuable lessons for cities worldwide.
VENUE: The Building Centre / China Design Centre, 26 Store Street, London WC1E 7BT
Music: CSSA Traditional Orchestra members: Chen Yuwei, Duan Yishen, Bai Yunqi
This event is in conjunction with the Battle of Ideas
———————————————————–
Debates at Battle of Ideas 2017: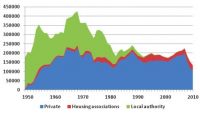 Saturday 28 October, 10:00 Conservatory
Housing: Reform Or Revolution?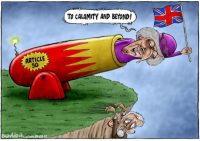 Saturday 28 October, 14:00 Frobisher 4-6
Igniting the Spark Of Creativity In Brexit Britain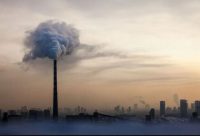 Saturday 28 October, 16:00 Conservatory
Toxic Smog: Hazard Or Hype?
Sunday 29 October, 14:00 Conservatory
Can Sustainability And Environmentalism Survive Brexit Britain?
Sunday 29 October: Xi's China: New Global Power?
A Question Time panel discusses key issues around China's 19th Party conference, the Belt & Road initiative, North Korea, Hong Kong, the environment, and much else besides.
Speakers:
Jonathan Fenby, author, Will China Dominate the 21st Century?; managing partner, TS Lombard
Jude Howell, professor of international development, LSE; author, Governance in China; co-author, In Search of Civil Society. Market Reform and Social Change in Contemporary China
Alan Hudson, visiting professor, Shanghai Jiaotong University; director, Programmes in Leadership and Public Policy, University of Oxford
Dr Chun-Yi Lee, assistant professor, The School of Politics and International Relations; director, Taiwan Studies Programme
Dr Linda Yueh, economist, broadcaster and author; fellow in economics, St Edmund Hall, Oxford University; adjunct professor of economics, London Business School
————————————————
(Series editor, Austin Williams)
in collaboration with the Soane Museum
"Style: In Defence of…" is the second series of talks examining the content and context of style, organised in partnership with Machine Books, the edited series devised by Future Cities Project director, Austin Williams. Across five talks, leading experts defend their chosen style, confronting us with new ideas for contemplation and critique. The 30 minute presentations are followed by a 30 minute audience discussion.
Contact the Soane Museum for more details
Credit: icons designed by Chloe Spiby-Loh and Kieran Gardner
————————————————–
MONDAY 8 MAY
The Arts and the Public
RICH MIX, 35-47 BETHNAL GREEN ROAD, LONDON E1 6LA
A Creative Industries Federation survey suggested that 96 per cent of creatives favoured remaining in the EU. However, now that Article 50 has been triggered and we commence shaping post-Brexit Britain, is the mood changing? Many cultural figures continue to ask whether Brexit spells disaster for the UK's cosmopolitan art scene; others are open to the possibility that Brexit might encourage the arts to connect to the public in a new way. For instance, Grayson Perry sees 'fantastic' opportunities to challenge the 'same old comfortable ideas' and, in doing so, 'reach new audiences'. Some posit that an internationalist and enlightened Creative Class is an important antidote to nativist and populist trends. In contrast, David Goodhart argues in his new book that the new cultural divide is between Somewheres and Nowheres. Perhaps the arts might now explore the rootedness of Somewheres, to shine a light on new sensibilities?
Future Cities Project is supporting the second in this series of public debates, co-produced by Invoke Democracy Now!, New Narratives and the IoI Arts & Society Forum and hosted by Rich Mix, continues to explore the fundamental issues affecting the future of the arts. Following a lively and packed first event, it asks: Is there role for the arts in Brexit processes and in public debate about them? Do those working in the arts have responsibilities towards the public: to heal rifts, to represent and/or shape public identity/ies, to be iconoclasts? Or should artists distance themselves from public opinion, populism and politics and just concentrate on developing works of artistic merit?
SPEAKER(S)
Eddie Berg, CEO, Rich Mix
Miriam Ella, visual artist and writer
Vikki Heywood CBE, chair, RSA
Angus Kennedy, convenor, The Academy; author, Being Cultured: in defence of discrimination
CHAIR:  Claire Fox, director, Institute of Ideas; panelist, BBC Radio 4's Moral Maze
———————————————————
7th September 2016
Post-Brexit: Creating the future
The Building Centre, 26 Store Street, London at 7pm
Speakers:
Patrik Schumacher, director Zaha Hadid Architect (architect)
John McRae, director Orms (architect)
Martyn Perks, design journalist)
Manick Govinda, arts advisor)
Rozie Sonnenschein, Westminster University (student)
Shumi Bose, University of the Arts (academic)
Katy Marks, director Citizens Design Bureau (architect)
Menaka Sahai, director Sahai Associates (planner)
Alastair Donald, British Council (chair)
How should we – as architects, designers, planners, artists and creatives – respond to the possibility of a new relationship to Europe and to the world, after Brexit?
It is widely reported that some kind of Brexit deal will occur even though the Creative Industries Federation suggest that 96% of creatives favoured remaining in the EU. It is true that Ken Loach called the referendum a "dangerous moment", the National Campaign for the Arts says Brexit holds "dangers for the arts and audiences in the UK"; and the online magazine Dezeen regularly tags content 'Brexit Crisis', but we should be wary of undermining the democratic mandate. This was the biggest turnout in British history, and Brexit won. Maybe we should be asking why those who presume to lead the creatives' debate – who regularly speak about public engagement – are clearly as out of touch with the popular will as the politicians?
What if Brexit is understood not as a catastrophe but as a once in a lifetime opportunity to rethink every aspect of what we do; as a springboard to action and even transformation of the creative and cultural sectors? Perhaps we could learn from ex-Remainer, Rohan Silva who told Dezeen that the referendum result could prove to be a boost to the creative industries if they 'roll with the punches and make the best of it'. After all, in recent decades many have bemoaned the poverty of architecture and its tick-box approach to design quality; planners are often stymied rather encouraged to satisfy housing demand; the arts are largely buried beneath bureaucratic agendas; academics are in a competitive rather than collegial grant-seeking spiral; and despite all the claims of buoyancy, the creative sector has seen an historic slowdown in experimentation and innovation.
While some have argued for an "intensely practical" response to Brexit, the starting point for this session is that we must initiate a wider debate about how Brexit can be used to advantage. It is a meeting about creating a new critical climate of opinion:
• While some worry about effects of Brexit on staffing, could leaving the EU offer the chance to evolve a more open, immigration-friendly society and economy? If that's what we want, how do we do it?
• Can shaking off EU regulations create a spur to more liberal thinking? If so, what should be our ambitions in reshaping the discourse?
• If we seek greater freedom in our practice to create new options for collaboration, how can this provide a means to grow and develop an open relationship with the economies and people of European countries… and the rest of the world?
• Should we be shaking off the leadership of those who got it so wrong and creating something new instead?
Whether you voted leave or remain, come along and kickstart a conversation about what we do next.
_______________________________________
Lack of Ideas Stores:
Public libraries in the era of private Kindles
In a world of Kindles and free downloads, do we really need physical places to house books? Last November, children's favourite Terry Deary controversially demurred from the consensus that public libraries are necessarily a Good Thing, arguing this 'Victorian idea' has to evolve, and that giving out e-readers would be cheaper than keeping libraries open. He was roundly denounced by fellow authors who described his views as 'downright irresponsible' and 'ignorant twaddle'. Ironically, though, Deary's belief that libraries must become part of the electronic age seems to be shared by many librarians. Only a small percentage of their funds is spent on books; the majority is spent on computers, DVDs, computers and e-readers.
Other changes beyond technology also seem to be chipping away at the core purpose of libraries. When Malala opened Meccanoo's new Birmingham library in 2013, she declared: 'Aristotle's words are still breathing, Rumi's poetry will always inspire and Shakespeare's soul will never die.' And yet even here, books are only one aspect of the new library's purpose. One leaflet tells young people, 'relax and read or chat with friends in the Chill Out Lounge', while others advertise art and performance events, health and well-being projects, a recording studio, music rehearsal rooms and help with job hunting. Whitechapel's Ideas Store celebrates its "space for teaching dance" while proudly boasting that it still has "a large collection of books". This conversion of every local library into a municipal 'one-stop shop' has been labelled 'community centres with books' by Jeanette Winterson.
Perhaps there is nothing intrinsically wrong with using the public library to offer other services, from careers advice to a café. But some see a defensive desire to get more people through the door as undermining libraries' core function: promoting literature and making available out-of-print, classic and quality contemporary material. And without such a distinct role, how can libraries be defended in an era of public funding cuts? As Newcastle City Council explained when announcing over £7million of cuts to the local authority's library services: 'Faced with agonising decisions about child protection, care for the elderly and emptying bins, where do libraries, leisure centres and culture rank? I think we all know the answer.' While howls of outrage greet such pronouncements, can we confidently defend libraries without a clear sense of what they are for?
Venue: The Building Centre, 26 Store Street, London WC1E 7BT
—————————————
Style Wars: The Debate Awakens

Is style important, irrelevant… or dead?
Nowadays style is seldom discussed: contemporary arguments tend to be about whether parametricism actually is a style, or whether "isms" are completely dated concepts. Indeed, architect Farshid Moussavi says that trying to link style with a particular epoch is "a very dumb exercise".
This debate puts the issue of style under the microscope. Five architects/critics will have 3-4 minutes to present a case for their particular style, before facing questions from each other and from the audience.
To understand, critique or condemn style requires a bit of an argument. This debate will pit advocates of various styles against one another to see if their style stands up to criticism.
Come and vote for your favoured style, and see if you can be convinced by the others. In the war over style, let battle commence!
Twitter: #styledebate
Speakers:
Tim Abrahams, founder, Machine Books on High-Tech
George Saumarez Smith, director, Adam Architecture on Classicism
Elly Ward, co-Founder, Ordinary Architecture on Post Modernism
Amin Taha, director, Amin Taha Architects on No Style
Victoria Perry, associate, Donald Insall Associates on Colonial Architecture
Venue: University of Westminster,London NW1 5LS
Date: 12 May 2016
____________________________________
__________________________________________
——————————————————–
————————————————————–
—————————————————————-
——————————————————————-
———————————————————————-
br>