Forthcoming Events
SAVE OUR CITIES
Venue: BDP, 16 Brewhouse Yard, London EC1V 4LJ
Date: 28 September 2023    Speaker: Joel Kotkin
Time: 18:30pm – 20:00pm
In this special event, the renowned urbanist and demographer Professor Joel Kotkin, Chapman University, California will present some of his thoughts and concerns on the future of our urban centres post-Covid, post(?)-recession. Focusing on American experience, but also using examples from Europe and the Far East, he explores whether cities can survive.
As their business model is killed off, as city councils face bancruptcy, as online becomes the go-to commercial experience, as rents become extortionate, as growth, manufactuing, commerce and consumerism become problematic concepts, are we witnessing the end of the Metropolitican Age? If cities survive this onslaught, what will be their purpose?
Kotkin is the Presidential Fellow in Urban Futures and R. Hobbs Professor in Urban Studies and has written widely on economic, political and social trends. His books include "The Next Hundred Million: America in 2050", which explores how the US might evolve in the next four decades. "The City: A Global History" and "The Human City: Urbanism for the Rest of Us" and his latest book is "The Coming of Neo-Feudalism."
Joel Kotkin will present his ideas on the need to rethink what cities are for. Predominantly focusing on the problems in US city as forerunners of our own, he examines the causes and consequences. We then have a panel of respondents who will comment on and question the premise. Then we will go out to the audience for Q&A.
This event is a satellite of the Battle of Ideas festival
Speaker:
Joel Kotkin, R.C. Hobbs Professor of Urban Studies at Chapman University in California, executive director of the Houston-based Center for Opportunity Urbanism
Respondents:
David Rudlin, Urban Design Director, BDP (Manchester) and previous chair of the Academy of Urbanism, and former director of URBED. He writes a monthly column for BD Magazine and holds the position of chair of the Sheffield and Nottingham Design Panels.
Vicky Richardson, head of architecture and Heinz curator at London's Royal Academy of Arts. She is the former director of architecture, design and fashion at the British Council.
Kathryn Firth, director, Integrated City Planning, Arup and London Mayor Design Advocate, and Design Critic in Urban Planning and Design at Harvard University's Graduate School of Design.
Chair: Austin Williams, director Future Cities Project and author, "China's Urban Revolution."
NOTE: Professor Kotkin is only in the country for a few days so we are grateful for his participation in this event. We are very also grateful to the speakers, and to BDP architects for their support and use of their excellent venue for this important discussion.
---
Previous Events
18th May 2023
JUDGEMENT DAY

What gives you the right to criticise?
A VENICE ARCHITECTURAL BIENNALE EVENT
in the METAVERSE
According to the HuffPost, Chinese people regularly voted Koolhaas' CCTV Tower as the country's "ugliest building" yet the New York Times' architecture critic insisted that it was possibly "the greatest work of architecture built this century."
Fast forward ten years and architecture critics are not only seen as out of touch by the public, but also by their peers. The Architects Journal now suggests that "architectural criticism is a monoculture" while Dezeen pronounced that there are too many "white, male architecture critics." It all adds up to a perfect storm of criticism about critics; an existential doubt about criticism itself. In this climate, it's no surprise that architectural criticism within the Academy too, has been affected.
Nowadays, architecture departments take extraordinary efforts in their crit procedures to avoid accusations of discrimination – even though discriminating good from bad has traditionally been a key part of the creative process. Tutors are wary of criticising students in case they are called out for bullying. Departments are wary of academic criticism upsetting university rankings.
As it happens, we are not, as some suggest entering a "postcritical" age in art and architecture. Today is an age that permits and welcomes certain types of criticism, but not others. The Architects' Journal announced recently that architecture critics ought to help end the profession's "extractivist practices," fight for climate justice, and reduce carbon emissions. Criticism is acceptable, it seems, if it furthers certain acceptable agendas.
If criticism is really about open debate; discussion as a means of testing out ideas – as some people think – do we need to become less afraid of standing in judgement on each other? This discussion will explore how we might strike a balance between the rush to judge, and a flight from judgement?
Speakers:
Penny Lewis, lead, University of Dundee/Wuhan joint Architecture programme
Patrik Schumacher, principal, Zaha Hadid Architects
Alex Cameron, Design & Cultural Critic
Moderator: Austin Williams, director, Future Cities Project
To gain admission to the Metaverse, contact Daniela Ghertovici, Director, ArchAgenda LLC
---
25 February 2021
Virtual Cities versus Real Worlds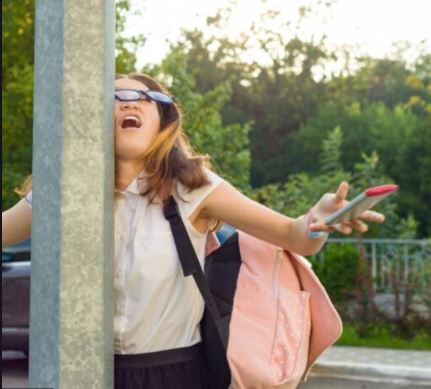 The Future Cities Project & Zaha Hadid Architects present:
Virtual Cities vs Real Worlds
in association with the Academy of Ideas
With cities under lockdown, centres deserted, jobs under threat, transport suspended, what is the future of the physical city compared to the ease of virtual connectivity? Do the environmental benefits of online engagement outweigh the need for face-to-face contact; or is there a compromise to be had?
In 1937, the American historian, Lewis Mumford observed that cities have always been "theatres of social action" where ordinary citizens come together for leisure, to exchange ideas, to argue, to partake in or simply to observe a wide range of activities and events. In 1970, Alvin Toffler published his influential book, Future Shock in which he predicted that we would de-urbanize and work from "electronic cottages" – unattached to the city and thus achieving a better work-life balance.
With the rise of the internet it seemed that Toffler's predictions would come true. Many worried that we would lose urban connectivity and sociability but in fact, face-to-face contact increased; laptop nomads met in coffeeshops, urban populations grew, and metropolitan centres thrived.
The evolution of Smart Cities that incorporated networked, intelligent systems 'to make life better', raised questions about the transformation of a city into a mere spreadsheet of travel apps, feedback loops, monitoring cameras, data gathering, state admin, private tech, and personal information repositories. Geoff Mulgan celebrated electronic networks becoming "tools of conviviality within cities", while Richard Sennett was concerned that the city was becoming "too user-friendly, too 'friction-free'." Were Smart Cities starting to lose sight of the theatre of social action? Were datasets being prioritised over real lived experience?
Now, the coronavirus has closed physical space and forced us to retreat to the virtual. Face-to-face civic engagement has been replaced with private isolation; public life reduced to zoom chats. The consequence of online learning seems to be reducing the ability of many parents to go out to work, but is also impacting on school communities and university towns? While some argue that working from home is a liberation, others find that teleconferencing is more alienating than the physical commute. We have retreated to the home but is our window on the world lively, engaging and rewarding, or passive and unfulfilling?
The public square clearly represented more than just a physical space, it was a space of open enquiry, which, we were told could be carried out remotely. But that too is being closed down with Facebook, Google and Twitter parsing public views through their fact-checking acceptability filters.
This session asks whether the promise of the virtual world remains unfulfilled or is the physical city simply more real and more humane.
SPEAKERS:
Maria N. MacDonald, Executive Director, the Center for the Living City, Pennsylvania;
Patrik Schumacher, director, Zaha Hadid Architects;
Julie Alexander , Director of Technology and Innovation, Places for People
Alastair Donald, associate director, The Academy of Ideas, and co-author, The Future of Community;
chair: Austin Williams, director, Future Cities Project
9 November 2020
Whither America?

On November 3rd, the main contest between Joe Biden and Donald Trump was over but the wait for the final result was called by the mainstream media on 7th. It might still not be confirmed for a few more days or weeks as the legal teams spring into action. This may have been one of the most divisive presidential campaigns (at least since 2016) but is this turmoil indicative of a country tearing itself apart? The fragmentation of the nation might take even longer to resolve.
Some of the most toxic aspects of the culture wars – so dominant in the election – have centred on cities, towns, and rural areas. While Trump condemns certain cities as "infested" with criminals, Biden aims for a renaissance in cities, towns, and communities. While Trump tries to appeal to the suburban housewives of America, are Democrats the choice of the urban elite? Is the cliche of the Rustbelt versus Washington consensus applicable these days? When sections of the urban middle class want to defund the police, others are worried by the collapse of law and order. As white working class and rural families are reeling from economic decline, are urban immigrants still getting the blame? It seems that the boundaries between political factions are both hardening and becoming less clear-cut.
Republicans have maintained support of small-town America, but is it fair for Democrats to characterise this section of society as the hapless "little guy"? While Trump has made a name as the defender of blue-collar workers, have the Democrats shaken off their reputation for describing them as "deplorables".
In the most embattled districts, from Seattle to Minneapolis, Portland to Kenosha, there is a clear collapse in law and order, trust, and solidarity. Trump is the first to point out that these are "Democrat cities" with Democratic mayors, but why would Democrats 'let their cities burn' (as Ted Cruz puts it). On the other hand, why would Republicans allow Covid-19 to devastate the economy and the lives and livelihoods of their 2016 working-class base?
There are many questions to be asked of this election and the parties involved, many of which were not addressed in the run-up to the election especially in the raucous Town Hall stand-offs. This online Future Cities Project international debate promises to be an intelligent exploration of what might still unite America.
What next for the USA?
(Debate generously sponsored by Richard Walker)
Speakers:
Wade Shepard, author, Ghost Cities of China; journalist, Forbes, The Guardian (speaking from New York).
Twitter: @wadeshepard
Cathy Young, contributing editor at Reason; columnist, Newsday; associate editor, Arc Digital. (speaking from New York) Twitter: @CathyYoung63
Dr Greg Scorzo, host, 'Art of Thinking'; chief editor, CULTURE ON THE OFFENSIVE online magazine.Twitter: @COTOmag
Mary Dejevsky, columnist, The Independent, former correspondent in Moscow, Paris, and Washington. Twitter: @marydejevsky<
Kevin Yuill, University of Sunderland; author, Richard Nixon and the Rise of Affirmative Action
Twitter: @historykev
Chair: Austin Williams, director, Future Cities Project. Twitter: @Future_Cities
---
12 August 2020
Post-Coronavirus: What is a City For?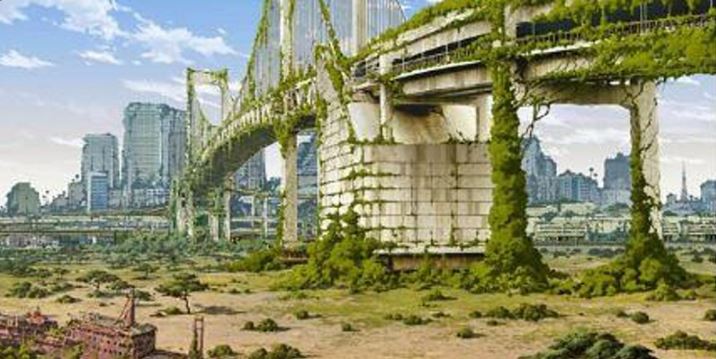 The death of the city has been predicted for decades: from the rise of the out-of-town shopping centre to the rise of suburbia; from Marshall McLuhan's edict that "the city no longer exists except as a cultural ghost for tourists" to Mary Portas' resuscitation of the High Street ten years ago. The death of the city, it seems, has been greatly exaggerated… until now. As a result of the coronavirus lockdown, entire city centres have become deserts and the easing of lockdown doesn't seem to have noticeably improved matters much.
City centre offices, retail sectors and commercial premises face bankruptcy. Public transport is largely deserted. Construction sites halted. International flights cancelled. Buildings gather dust, cultural institutions are on brink of collapse, theatres are boarded up, and almost everything is subsidised. It is assumed that the UK will face around 6.5 million layoffs, a 22% collapse in GDP, with productivity per worker down 3.1%, and city centres seem to be the main casualties.
Meanwhile, many workers are not returning to work and employers seem to approve. Those able to work from home have saved time and money and speak of the benefits in their wallet and in the well-being.
It is exactly 50 years since the publication of Future Shock, in which author Alvin Toffler predicted that we would de-urbanize and work from "electronic cottages" – unattached to the city and thus achieving a better work-life balance. He wasn't foretelling coronavirus, but might we have reached Toffler's fantasy of liberated villagers or productive isolated suburbanites? Or conversely, are people refusing to (or have simply forgotten how to) be in a crowded city?
Cities – what we once considered to be the most efficient form of social organisation for the production of value and the locus of cultural excellence – seem to have been given up without a fight. Some commentators want to liberalise planning policies so that empty buildings can be commandeered for other purposes, like turning offices into apartments or hostels; others want greater regulation to ensure that decent accommodation isn't compromised in a neo-liberal free-for-all? So is the answer in policy reform, a return to business-as-usual, or can we use this opportunity to envision what a great city should be?
• What lessons can we learn from what has occurred – in the space of 6 months – in our towns and cities?
• Should we kick-start a recovery, or should we let some cities shrink and die?
• Are we witnessing the rise of the city suburb and the decline of the centre?
• Is this the time for City Gardens; converting city centres into parks, leisure, and recreation while we all telecommute and work virtually?
• What happens to the everyday jobs and lifestyles of workers who cannot work virtually?
• Does the environmental benefit of cleaner air, clear skies and uncongested streets outweigh the desire to return to the old ways of doing things?
• Is anyone thinking about the economy? Or is "creativity" enough?
This session asks: "What is a city for (anymore)?"
Speakers:
Joel Kotkin, Presidential Fellow in Urban Futures at Chapman University in Orange, California; author of "The Human City: Urbanism for the Rest of Us" and "The Coming of Neo-Feudalism: A warning to the Global Middle Class".
Vicky Richardson, writer/curator of architecture and design; co-founder Lantao UK Fellowship; visiting lecturer, RCA Interior Design; former, director of Architecture, Design and Fashion, British Council.
Martin Powell, Global Head of Urban Development at Siemens; former Deputy Mayor of London for Energy & Environment.
Dr Sylvia Chan, Research Editor at OMA, Rotterdam. Previously adjunct lecturer at The University of Hong Kong and Hong Kong Design Institute.
Tim Abrahams, architecture critic with the Architectural Record. He was recently a Consultant Editor with Domus.
Recordings: POST-CORONAVIRUS: WHAT IS A CITY FOR?
---
5 August 2020
Cancelling the Past: Statues, public space and democracy
The toppling of the statue of Edward Colston by Black Lives Matter protesters was described as "an act of frustration" by those who found his presence offensive. That symbolic act has had huge repercussions across the country and beyond.The Guardian newspaper revealed that "a petition to remove (Colston's statue) had garnered more than 11,000 signatures"(Bristol's population is 686,000). One week later, a replacement statue of protester, Jen Reid by artist Marc Quinn was installed under cover of darkness, erected by10 people. It was promptly removed because it hadn't received official planning permission.
This panel debate is not about Bristol, but the idea of public space, memory, and democratic engagement.
Council's across the country are carrying out "anti-racist audits" of all their statues, buildings, and street names with a link to the slave trade and colonialism. Regional authorities have dubbed themselves "listening councils", prepared to listen to public opinion. But what's the question? Does removing statues kickstart a new era of history, or does it merely erase valuable lessons from the past?
This event will be our virtual council chamber to discuss what we want to happen to the statues, the people, and the activities within public space: What are the histories that we are allowed to celebrate? How universal are our historical memories? What history is permissible and what future do we want to create? Why should we commemorate the past anyway?
Speakers:
Patrick Vernon, social commentator; founder, 100 Great Black Britons; creator, Every Generation Game: Windrush Edition
Ike Ijeh, architect; critic, Building magazine; director, London Architecture Works; author Designing London: Understanding the Character of the City
Prof Pippa Catterall, professor of History and Politics, Westminster University; Chair of the George Lansbury Memorial Trust and founder, National Identities journal.
Pauline Hadaway, arts and heritage consultant, University of Manchester; co-founder, The Liverpool Salon; former director, Belfast Exposed Photography
Chair: Austin Williams, director, Future Cities Project; author, New Chinese Architecture: Twenty Women Building the Future.
Recording: CANCELLING THE PAST: STATUES, PUBLIC SPACE AND DEMOCRACY
---
9 July 2020
The Future of Construction
In the middle of a public health crisis we can build a hospital in 9 days; but amid a housing crisis it still takes more than 8 months to build a typical 2-storey home. That's the same time it took to build the gigantic Crystal Palace for the Great Exhibition of 1851.
Everyone seems to agree that innovation is crucial to the resurgence of the construction sector, more now that ever. As the construction industry emerges from self-imposed lockdown, are we going back to the old labour-intensive normal of sticking block upon block, nailing timber, applying plaster, and painting it by hand? In most western economies, construction productivity has been flatlining for years and critics have been talking about the need for immediate action… for decades. So what's the hold-up?
Three years ago, the UK government-commissioned Farmer Report (titled "Modernise or Die") was a damning indictment of UK construction's "lack of innovation and collaboration as well as its non-existent research and development (R&D) culture." Funnily enough, twenty years earlier, The Egan Report, complained of a lack of 'innovation and… skilled and experienced teams' and the need for 'more efficient research and development'. Plus ça change?
Prefabricated construction emerged during the Victorian period, but 200 years later it still only represents around 7.5% of the UK housing market. In America, the 1908 Sears Roebuck's kit homes cost just £20,000 (in today's money) and yet modular housing today is a mere 5% of the US construction market.
Many are worried that technology will lead to a shake-out of the old, labour-intensive construction trades. Others say that the negative impact on jobs is over-stated. But what if the construction sector needs a shake-out before new technologies can be adopted? Of course, there have been incredible innovations happening in the construction industry: from drone surveys to augmented reality, information modelling to driverless bulldozers: but in the post-coronavirus should we prioritise getting people – rather than robots – back to work?
Would 3-d printing have avoided a construction lockdown, for example? Could prefabricated or modular construction have mitigated the losses of quarantine? We all understand the negatives, but what are the positives of innovation in construction and how can we make them happen?
Questions to consider include whether the coronavirus pandemic – and the forthcoming economic recession – can provide the spark that generates a new innovative construction revolution, or whether we should protect what we have? Can we build ourselves out of a recession, or are we simply digging a expensive hole?
This session will consider whether the construction industry too big to fail? Or if this is an opportunity – a necessity – to reinvent design and construction practices?
Speakers:
Shajay Bhooshan, senior associate and head of Zaha Hadid Architects' Computation and Design (CoDe) group
Ike Ijeh, architect; architecture correspondent, Building; director, London Architecture Works. Previously at Foster + Partners, PRP and RHWL
Theo Dounas, architect; Learning Excellence Leader, Scott Sutherland School of Architecture, Robert Gordon University; and Roubo, Robotic Timber Fabrication company.
Shelagh McNerney, planner; Design Review Panel member, Places Matter (RIBA), independent built environment consultant, previous head of development, Salford City Council.
Chair: Austin Williams, director, Future Cities Project.
---
11 June 2020
The City After Lockdown
Cities are gradually coming back to life after the pandemic, with more people returning to work, commercial premises opening up, and parks and urban spaces becoming lively again. But will it ever be the same as before? Do we want it to be?
Some commentators are looking forward to a New Normal where we can enjoy a quieter, less congested, non-polluted, more regulated urban landscape. Others are worried that wonderful sociability and productivity of urban life may disappear as we continue isolating from one another.
Professor Brian Cox hopes that the coronavirus lockdown will open people's eyes to "a future of less pollution and more wildlife". Conversely, Peter Hitchens observing London's deserted streets adds: "I am in a busy city (but) the silence is as alarming to me as a fire bell in the night".
Are cities inherently dangerous places because of their density, congestion and close human interactions? Should the future of urban design be governed by the best way to avoid potentially toxic members of the public? Is a safe city possible, desirable or simply a contradiction in terms?
Cities have long needed a radical rethink and now is the time. What should the city after lockdown look like? Should we adopt the age-old environmental argument to learn to live with less, or should we be seizing the initiative and proposing a bigger, more interconnected and technologically-improved urban experience?
Speakers:
Daniel Moylan, former Deputy Chairman, Transport For London; Co-Chairman, Urban Design London.  He was chairman of the London Legacy Development Corporation during the 2012 Olympic and Paralympic Games and is an Honorary Fellow of the Royal Institute of British Architects.
Adam N. Mayer, AIA, Architect at Handel Architects and previously worked for William McDonough + Partners. Adam is the founder/executive editor, China Urban Development Blog. He will be speaking from San Francisco, California.
Laura Iloniemi, founder, Biennale Books. Laura is a specialist in architectural PR and teaches media relations at the Architectural Association in London. Born in Finland, she founded her own agency in London in 1996. She studied architectural philosophy at Cambridge University and arts promotion at L'Aecole du Louvre in Paris.
Kevin McCullagh, founder of product strategy consultancy, Plan. It helps mobility and consumer tech companies like Airbus, Ford, Hyundai, Samsung and Deutsche Telecom navigate the early stages of product development. He writes and speaks on mobility, tech and innovation; and has been published widely.
Chair: Austin Williams, director, Future Cities Project, and founder/co-author of the mantownhuman manifesto. He edited The Lure of the City: From Slums to Suburbs and authored, China's Urban Revolution.
---
2 December 2019
A Manifesto for Optimism
Aaron Bastani's new book, Fully Automated Luxury Communism, explores the economic and productive possibilities of automation, AI and robotics. Bastani challenges the fears of unemployment, wage cuts and living conditions that often accompany these future-oriented debates. Instead of trepidation towards new corporate technology, he is reasonably optimistic. Goods will become cheaper, energy will be more abundant, we will have more leisure time, equality and freedom. For him, this is an exciting example of a carefully planned and well-managed economy. Scientific Marxism has arrived.
But is such techno-optimism legitimate? Is this the end of exploitation or is it just business as usual, with a robotic arm replacing Adam Smith's 'invisible hand'? Is this the beginning of a global era of liberty, or is freedom more than a technical exercise? Does Bastani's vision mark the end of globalised neo-liberalism or the beginning of corporate supra-nationalism?
MAIN PRESENTATION:
Aaron Bastani, co-founder, Novara Media; author, Fully Automated Luxury Communism: a manifesto
RESPONDENTS:
Dr Philip Cunliffe, senior lecturer in politics and international relations, University of Kent; co-founder, The Full Brexit; author, Lenin Lives! Reimagining the Russian Revolution
Timandra Harkness, journalist, writer and broadcaster; presenter, Radio 4's FutureProofing and author, Big Data: does size matter?
This event is free to attend. Book your place here
VENUE: BDP, 16 Brewhouse Yard, London EC1V 4LJ
TIME: Mon, 2 December 2019.  19:00 PM – 20:30 PM
---
27 June 2019
EXHIBITION & BOOK LAUNCH / 

LONDON


NEW CHINESE ARCHITECTURE:
TWENTY WOMEN BUILDING THE FUTURE
Folowing the launch at Tong Ming Studios in Shanghai, we hosted a significant exhibition at University of Liverpool in London to mark the publication of "New Chinese Architecture" [Thames and Hudson] as part of the London Festival of Architecture
This explores the work of 20 female Chinese architects living and working in China today.
VENUE: University of Liverpool in London, 33 Finsbury Square, London EC2A 1AG
---
---
12 June 2019
CITIES IN CULTURE
What is the most important representation of the city in culture? This balloon debate asked a panel of speakers to convince you of their choice, from art to non-fiction to literature.
Each presented for FOUR minutes to make their case followed by a round of questions from the audience Then there was a vote, and the top three were given an additional one minute to convince you to crown the chief cultural representative of the city!
Speakers and their choices:
FICTION:
John King, novelist defending "May Day" by John Sommerfield
Fiona Sibley, urban planner, writer and ex-design journalist defending "Less Than Zero" by Brett Easton Ellis
NON-FICTION:
Vicky Richardson, writer, curator and Honorary Fellow, RIBA defending "The Diary of Samuel Pepys" by Samuel Pepys (winner)
Tim Abrahams, architectural journalist, publisher, defending "Holy Land: A Suburban Memoir" by D. J. Waldie
Shelagh McNerney, Built Environment consultant and ex-Head of Development, Salford City Council defending "Down and Out in Paris and London" by George Orwell
ART:
Manick Govinda, arts consultant defending "Zoot Suits" by Edward Burra
Karim Samuels, artist, defending "The Beginning of the End" by S153
Chris Wilkinson, OBE, director, Wilkinson Eyre, defending the statues of Parliament Square Gardens
It's a serious but fun event. Come with an open-mind, prepared to be convinced.
Venue: BDP, 16 Brewhouse Yard, Clerkenwell, London EC1V 4LJ
Date: 12 June 2019
Time: 6:30 – 8:00pm
Free event. All welcome.
Thanks to:
BDP
The Academy of Ideas Arts & Society Forum
The Academy of Ideas Book Club
and all the speakers for their gracious engagement.
---
30 March 2019 – 6 April 2019
EXHIBITION & BOOK LAUNCH / 

SHANGHAI


NEW CHINESE ARCHITECTURE:
TWENTY WOMEN BUILDING THE FUTURE
We hed a significant exhibition at (TM Studio), 2555 Longteng Road, Westbund, Shanghai, China: a lively, week-long celebration of the work featured in the new book, "New Chinese Architecture" [Thames and Hudson]
This explored the work of 20 female Chinese architects living and working in China today.
The event began with a launch party on March 30th 2019 (with presentations, speeches and drinks), with a series of talks, and public debates throughout the week.
SATURDAY [30 March]: PRIVATE (INVITED) DRINKS RECEPTION
SUNDAY [31 March]:
14:00 – 14:30pm INTRODUCTION: "Female Architects… or just Architects? What's in a name?"
14:30 – 15:30pm Panel discussion: "The Future of Chinese Architecture"
15:30 – 16:30pm Panel discussion: The Best Architect in the World".
A panel of 6 architecture students argue for who should win the title. Come and vote for your favorite!
Managing Curator: Wei Kuang
Editorial Director: Dai Yiqing
Chief Researchers: Di Yang and Tang Lanke
Venue: Tong Ming Studio
Liaison: Dong Yiping
Foreword: Zhang Xin
Address: Longteng Studio, West Bund, Shanghai. 上海市龙腾大道2555号15栋 梓耘斋建筑西岸工作室
Nearest Metro: Yunjin Road [云锦路]
Supported by: XJTLU, Future Cities Project, University of Liverpool, The Architectural Review, Urban Network Office, Tong Ming Studio
Featured Architects: Di Shaohua, Fan Beilei, Hu Rushan, Liu Heng, Qi Shanshan, Wang Youfen, Tang Yu'en, Du Juan, Lu Wenyu, Zhang Xuefeng, Wang Wei, Ding Wowo, Dong Mei, Zhang Jinqiu, Zhang Di, Peng Lele, Wei Na, Jiang Ying, Zhao Zhao, Ye Mi.
---
SATURDAY 13 OCTOBER,
How do you solve a problem like Korea?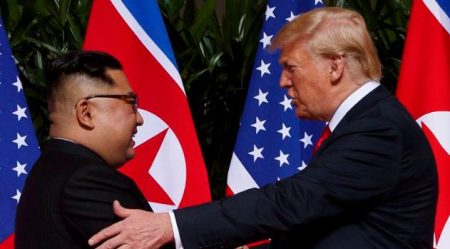 BATTLE OF IDEAS
The Barbican, London
WATCH VIDEO HERE:
North Korea has metamorphosed from the embodiment of evil into a symbol of hope in what the New York Times called 'a headspinning makeover'. At the start of 2018, Trump was threatening Kim with a nuclear attack and US analysts were predicting 100,000 dead within the first day of the ensuing war. Yet two months later, Trump was heralding Kim as a 'very honourable man', laying the basis for June's Singapore love-in. What's going on? What should we make of what one Korean American writer, Suki Kim, has called the 'the world's most inscrutable country'?
North Korea has been described as a hermit kingdom, its isolation even portrayed as an ideology of self-reliance. Los Angeles Times journalist Barbara Demick describes a poor, undeveloped, repressive, famine-prone country in which 11 million people (40 per cent of the population) are undernourished, while schoolchildren sing: 'We have nothing to envy in the world.' Visits to Pyongyang – accessible only from Beijing – are carefully staged and, for the past 50 years, it has been the quintessential pariah state with Kim Jong-un the latest leader of the first 'Communist dynasty'.
While life is undoubtedly bleak, Kim's decision soon after coming to power in 2011 to allow a modicum of economic liberalisation – such as allowing individuals to trade basic goods and giving managers of state-owned enterprises more autonomy – has raised living standards a little. On the other hand, sanctions imposed in response to North Korea's nuclear weapons programme have hit hard, cutting exports. With Kim Jong-un holding hands with South Korea's president, Moon Jae-in, is national unity finally possible? Is North Korea directing world events or is it simply a stage for global politics? What is the role of China? Is Trump really bringing peace to the region?
SPEAKERS:
Jieun Baek, author, North Korea's Hidden Revolution
Mary Dejevsky, former foreign correspondent in Moscow, Paris and Washington; special correspondent in China; writer and broadcaster
Dr Catherine Jones, lecturer, University of St Andrews; author, China's Challenge to Liberal Norm
---
Gentrification: Urban Renewal or Social Cleansing?
BDP Offices, 16 Brewhouse Yard, Clerkenwell, London EC1V 4LJ
Wednesday 21, MARCH 2018
In recent weeks, the Labour leader of Haringey Council was ousted after her ambitious 20-year housing proposals became the subject of public protests. Hers might have been what the Financial Times called the "most ambitious plan undertaken by a UK local authority" to build 6,400 homes with a potential profit of £275m "but local residents rose up o stop the sale of existing council stock to the private sector… ripe for demolition". It is a scene repeated across London where there are currently 214 estate regeneration schemes in process… reputed to result in a loss of 7,326 social rented homes across London.
From the Elephant &Castle and Heygate Estate protests in Southwark, to the Carpenters Estate action groups in Newham, it seems that the residents are revolting. Across the country, from Rochdale's Seven Sisters tower blocks to the tent city at Park Hill in Sheffield, protests are growing over the relocation of thousands of long-term residents. Nowadays, "gentrification" and "development" seem to be dirty words, with some even admitting that much-vaunted urban renaissance really meant "overcrowding and under-resourced housing for the many". Indeed, regeneration is commonly interpreted as merely replacing social housing with unaffordable "affordable rents". It means evictions and the break-up of communities. Even those who have bought ex-council properties are in the firing line with one homeowner on the Aylesbury Estate being offered £65,000, instead of the market value of £800,000 and told to move out.
Questions to think about:
Is regeneration necessary?… and therefore are evictions a sad fact of life? Is this an attack on the poor and vulnerable, or is it a necessary – albeit painful – process of social improvement? Is the phrase "social cleansing" too redolent of fascist ideology to be helpful, or does it need strong language to get the point across? Is it reasonable to expect cash-strapped councils to do whatever they have to do to raise money for public services? Is uncertainty the nature of a social housing tenancy? What's so good about social housing… and should it be protected?
SPEAKERS:
Dave Hill, founder, On-London; The Guardian's former award-winning London commentator;
Anna Sinnott, planning director, BDP;
Denis Russell, building contractor; ex-history teacher;
Geraldine Dening, founder Architects for Social Housing, senior lecturer, De Montfort University;
Charlotte Skene Catling, director, Skene Catling de la Peña; writer and commentator;
Mick Owens, owner, London Urban Visits; formerly, head of development policy, London Development Agency;
chair: Austin Williams, director, Future Cities Project; senior lecturer, Kingston School of Art
---
23rd November 2017
"Housing: What Housing?"
From the peak of 350,000 house-completions in 1968, there has been an almost terminal decline in the construction market ever since, with just 31,000 housing completions last year. The speedy, shoddy, panelised systems building of the 1960s and 70s led to a lack of trust in modern building techniques, over-fast construction and bad workmanship. It led to a decline in respect for architects. Now, after the horror of Grenfell Tower fire, international architect, Ole Shereen says that the disaster will "provide architects with opportunities to develop innovative solutions". Will it? Should it? What is the potential future for housing in Britain?
Venue: BDP's Offices, 16 Brewhouse Yard, Clerkenwell, London EC1V 4LJ.
Speakers:
Kathryn Tombling, head of housing, BDP
John McRae, director Orms
James Woudhuysen, writer, critic and author of "Why is Construction so Backward?"
Jeremy Melvin, writer; curator, WAF; owner, Urbik
Dagmar Binsted, associate, Scott Brownrigg
Chair: Austin Williams, Future Cities Project; senior lecturer, Kingston School of Art
---
October 23rd, 2017
BOOK LAUNCH: China's Urban Revolution: Understanding Chinese Eco-cities
by Austin Williams (Bloomsbury 2017). pp220
China is urbanizing fast. By 2025, China will have built fifteen new 'supercities' each with 25 million inhabitants. When author Austin Williams started researching China's Urban Revolution in 2012, China laid claim to 11 Eco-cities… environmentally-friendly, sustainable, smart, low-carbon, urban centres. It now boasts 285. From the edge of an impending eco-catastrophe, we are arguably witnessing history's greatest environmental turnaround – an urban experiment that may provide valuable lessons for cities worldwide.
VENUE: The Building Centre / China Design Centre, 26 Store Street, London WC1E 7BT
Music: CSSA Traditional Orchestra members: Chen Yuwei, Duan Yishen, Bai Yunqi
This event is in conjunction with the Battle of Ideas
---
Debates at Battle of Ideas 2017: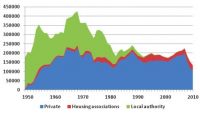 Saturday 28 October, 10:00 Conservatory
Housing: Reform Or Revolution?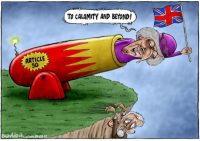 Saturday 28 October, 14:00 Frobisher 4-6
Igniting the Spark Of Creativity In Brexit Britain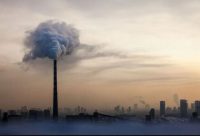 Saturday 28 October, 16:00 Conservatory
Toxic Smog: Hazard Or Hype?
Sunday 29 October, 14:00 Conservatory
Can Sustainability And Environmentalism Survive Brexit Britain?
Sunday 29 October: Xi's China: New Global Power?
A Question Time panel discusses key issues around China's 19th Party conference, the Belt & Road initiative, North Korea, Hong Kong, the environment, and much else besides.
Speakers:
Jonathan Fenby, author, Will China Dominate the 21st Century?; managing partner, TS Lombard
Jude Howell, professor of international development, LSE; author, Governance in China; co-author, In Search of Civil Society. Market Reform and Social Change in Contemporary China
Alan Hudson, visiting professor, Shanghai Jiaotong University; director, Programmes in Leadership and Public Policy, University of Oxford
Dr Chun-Yi Lee, assistant professor, The School of Politics and International Relations; director, Taiwan Studies Programme
Dr Linda Yueh, economist, broadcaster and author; fellow in economics, St Edmund Hall, Oxford University; adjunct professor of economics, London Business School
---
(Series editor, Austin Williams)
in collaboration with the Soane Museum
"Style: In Defence of…" is the second series of talks examining the content and context of style, organised in partnership with Machine Books, the edited series devised by Future Cities Project director, Austin Williams. Across five talks, leading experts defend their chosen style, confronting us with new ideas for contemplation and critique. The 30 minute presentations are followed by a 30 minute audience discussion.
Contact the Soane Museum for more details
Credit: icons designed by Chloe Spiby-Loh and Kieran Gardner
---
MONDAY 8 MAY
The Arts and the Public
RICH MIX, 35-47 BETHNAL GREEN ROAD, LONDON E1 6LA
A Creative Industries Federation survey suggested that 96 per cent of creatives favoured remaining in the EU. However, now that Article 50 has been triggered and we commence shaping post-Brexit Britain, is the mood changing? Many cultural figures continue to ask whether Brexit spells disaster for the UK's cosmopolitan art scene; others are open to the possibility that Brexit might encourage the arts to connect to the public in a new way. For instance, Grayson Perry sees 'fantastic' opportunities to challenge the 'same old comfortable ideas' and, in doing so, 'reach new audiences'. Some posit that an internationalist and enlightened Creative Class is an important antidote to nativist and populist trends. In contrast, David Goodhart argues in his new book that the new cultural divide is between Somewheres and Nowheres. Perhaps the arts might now explore the rootedness of Somewheres, to shine a light on new sensibilities?
Future Cities Project is supporting the second in this series of public debates, co-produced by Invoke Democracy Now!, New Narratives and the IoI Arts & Society Forum and hosted by Rich Mix, continues to explore the fundamental issues affecting the future of the arts. Following a lively and packed first event, it asks: Is there role for the arts in Brexit processes and in public debate about them? Do those working in the arts have responsibilities towards the public: to heal rifts, to represent and/or shape public identity/ies, to be iconoclasts? Or should artists distance themselves from public opinion, populism and politics and just concentrate on developing works of artistic merit?
SPEAKER(S)
Eddie Berg, CEO, Rich Mix
Miriam Ella, visual artist and writer
Vikki Heywood CBE, chair, RSA
Angus Kennedy, convenor, The Academy; author, Being Cultured: in defence of discrimination
CHAIR:  Claire Fox, director, Institute of Ideas; panelist, BBC Radio 4's Moral Maze
---
7th September 2016
Post-Brexit: Creating the future
The Building Centre, 26 Store Street, London at 7pm
Speakers:
Patrik Schumacher, director Zaha Hadid Architect (architect)
John McRae, director Orms (architect)
Martyn Perks, design journalist)
Manick Govinda, arts advisor)
Rozie Sonnenschein, Westminster University (student)
Shumi Bose, University of the Arts (academic)
Katy Marks, director Citizens Design Bureau (architect)
Menaka Sahai, director Sahai Associates (planner)
Alastair Donald, British Council (chair)
How should we – as architects, designers, planners, artists and creatives – respond to the possibility of a new relationship to Europe and to the world, after Brexit?
It is widely reported that some kind of Brexit deal will occur even though the Creative Industries Federation suggest that 96% of creatives favoured remaining in the EU. It is true that Ken Loach called the referendum a "dangerous moment", the National Campaign for the Arts says Brexit holds "dangers for the arts and audiences in the UK"; and the online magazine Dezeen regularly tags content 'Brexit Crisis', but we should be wary of undermining the democratic mandate. This was the biggest turnout in British history, and Brexit won. Maybe we should be asking why those who presume to lead the creatives' debate – who regularly speak about public engagement – are clearly as out of touch with the popular will as the politicians?
What if Brexit is understood not as a catastrophe but as a once in a lifetime opportunity to rethink every aspect of what we do; as a springboard to action and even transformation of the creative and cultural sectors? Perhaps we could learn from ex-Remainer, Rohan Silva who told Dezeen that the referendum result could prove to be a boost to the creative industries if they 'roll with the punches and make the best of it'. After all, in recent decades many have bemoaned the poverty of architecture and its tick-box approach to design quality; planners are often stymied rather encouraged to satisfy housing demand; the arts are largely buried beneath bureaucratic agendas; academics are in a competitive rather than collegial grant-seeking spiral; and despite all the claims of buoyancy, the creative sector has seen an historic slowdown in experimentation and innovation.
While some have argued for an "intensely practical" response to Brexit, the starting point for this session is that we must initiate a wider debate about how Brexit can be used to advantage. It is a meeting about creating a new critical climate of opinion:
• While some worry about effects of Brexit on staffing, could leaving the EU offer the chance to evolve a more open, immigration-friendly society and economy? If that's what we want, how do we do it?
• Can shaking off EU regulations create a spur to more liberal thinking? If so, what should be our ambitions in reshaping the discourse?
• If we seek greater freedom in our practice to create new options for collaboration, how can this provide a means to grow and develop an open relationship with the economies and people of European countries… and the rest of the world?
• Should we be shaking off the leadership of those who got it so wrong and creating something new instead?
Whether you voted leave or remain, come along and kickstart a conversation about what we do next.
---
Lack of Ideas Stores:
Public libraries in the era of private Kindles
In a world of Kindles and free downloads, do we really need physical places to house books? Last November, children's favourite Terry Deary controversially demurred from the consensus that public libraries are necessarily a Good Thing, arguing this 'Victorian idea' has to evolve, and that giving out e-readers would be cheaper than keeping libraries open. He was roundly denounced by fellow authors who described his views as 'downright irresponsible' and 'ignorant twaddle'. Ironically, though, Deary's belief that libraries must become part of the electronic age seems to be shared by many librarians. Only a small percentage of their funds is spent on books; the majority is spent on computers, DVDs, computers and e-readers.
Other changes beyond technology also seem to be chipping away at the core purpose of libraries. When Malala opened Meccanoo's new Birmingham library in 2013, she declared: 'Aristotle's words are still breathing, Rumi's poetry will always inspire and Shakespeare's soul will never die.' And yet even here, books are only one aspect of the new library's purpose. One leaflet tells young people, 'relax and read or chat with friends in the Chill Out Lounge', while others advertise art and performance events, health and well-being projects, a recording studio, music rehearsal rooms and help with job hunting. Whitechapel's Ideas Store celebrates its "space for teaching dance" while proudly boasting that it still has "a large collection of books". This conversion of every local library into a municipal 'one-stop shop' has been labelled 'community centres with books' by Jeanette Winterson.
Perhaps there is nothing intrinsically wrong with using the public library to offer other services, from careers advice to a café. But some see a defensive desire to get more people through the door as undermining libraries' core function: promoting literature and making available out-of-print, classic and quality contemporary material. And without such a distinct role, how can libraries be defended in an era of public funding cuts? As Newcastle City Council explained when announcing over £7million of cuts to the local authority's library services: 'Faced with agonising decisions about child protection, care for the elderly and emptying bins, where do libraries, leisure centres and culture rank? I think we all know the answer.' While howls of outrage greet such pronouncements, can we confidently defend libraries without a clear sense of what they are for?
Venue: The Building Centre, 26 Store Street, London WC1E 7BT
---
Style Wars: The Debate Awakens

Is style important, irrelevant… or dead?
Nowadays style is seldom discussed: contemporary arguments tend to be about whether parametricism actually is a style, or whether "isms" are completely dated concepts. Indeed, architect Farshid Moussavi says that trying to link style with a particular epoch is "a very dumb exercise".
This debate puts the issue of style under the microscope. Five architects/critics will have 3-4 minutes to present a case for their particular style, before facing questions from each other and from the audience.
To understand, critique or condemn style requires a bit of an argument. This debate will pit advocates of various styles against one another to see if their style stands up to criticism.
Come and vote for your favoured style, and see if you can be convinced by the others. In the war over style, let battle commence!
Twitter: #styledebate
Speakers:
Tim Abrahams, founder, Machine Books on High-Tech
George Saumarez Smith, director, Adam Architecture on Classicism
Elly Ward, co-Founder, Ordinary Architecture on Post Modernism
Amin Taha, director, Amin Taha Architects on No Style
Victoria Perry, associate, Donald Insall Associates on Colonial Architecture
Venue: University of Westminster,London NW1 5LS
Date: 12 May 2016
---
CHINA RISING
In 1898, Zhang Zhidong said that China should adopt "Chinese learning for essence, Western learning for use"; in other words China should take advantage of foreign knowledge to help advance its material and technical know-how, but it should do so while still maintaining its national social, political and cultural identity and structure of society.
Even though China's social and political structure looks solid, it's cultural identity is changing? Over the last 20 years, an increasing number of Chinese architects trained in the West are coming back with experimental ideas bringing free-thinking and aesthetic sensitivity, adapted from the west. This is inspiring others.
So has the West won the culture war, or is China in the driving seat?
Some of the questions we can address in the conversation are as follows:
Is architecture, soft power? Are the liberal arts essential, or do we overstate the value of "critical-thinking"? Is the West relying too much on creativity and should it learn a little more from Chinese pragmatism? Does the West have anything left to teach China or are the tables turning?… and if you are a foreign architect, should you be looking to book your ticket home anytime soon?
Speakers include:
Zhu Xiaofeng, principal, Scenic Architecture, Shanghai
Duncan Hewitt, China correspondent, Newsweek/International Business Times
Nathan Sperber, visiting scholar, Fudan University
Austin Williams, China correspondent, The Architectural Review
Xiaojing Huang, Strategic Director, Yang Design
Neville Mars, principal, Mars Architects
Free event.
The Eight Art Hotel on the Bund, Jia No7, Yan'an East Road, Shanghai 200002
---
Debating Public Space
On 3 March 2015, Future Cities project launched the Future Cities Salon with a series of debates examining the future of public space.
Sponsors:The Building Centre and The Architectural Review
---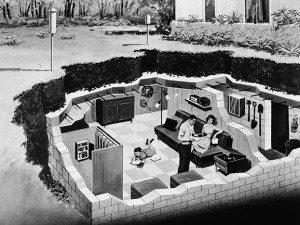 Crisis is the New Normal
What is a Resilient City?
From pollution, rising sea-levels, crime, terrorism or simply ill-health and disease, it seems that when we talk about cities, it's de rigueur to claim that "crisis is the new normal". Judith Rodin's latest book "The Resilience Dividend" claims that "we are at greater risk than ever from city-wide catastrophe, and as the severity and frequency of these disasters increase, we must become better at preparing for, responding to and recovering from them." Global engineering firm Arup are keen to join in the paranoia: "Those who run the world's major cities are becoming increasingly aware that they are unable to cope with a number of global or regional scale threats: climate change, pandemics, water shortages, terrorist activity, collapsing fish stocks, to name but a few".
What happened to change our perception of urbanization from a positive to a negative one? Not too long ago, cities were seen as a progressive social organisation, whereas now – through the prism of resilience – we seem to be interpreting cities in potentially terrifying terms? The post-war vision of town-planning: to create a better quality of life through development is much ridiculed these days. Nowadays, we seem to have become infatuated by the perceived failures (or possible scenarios of failures in the future) rather than the successes of cities? Architects talk of "future-proofing" while engineers "disaster-proof"; each for the avoidance of unspecified hazards that may or may not be around the corner.
Buildings in earthquake zones should obviously have higher engineering requirements, but should we design everyday buildings with disaster in mind? Are cities under such threat that precaution should be our watchword? Across the globe, we are living longer and healthier lives. While some people argue that pace of urban life is destroying the quality of life – the fact that the global population is now more than 50 per cent urban tends to undermine that viewpoint. Rural populations want the benefits that urbanism brings.
This debate asks whether resilience is a euphemism for human ingenuity and fortitude; or it implies that we should keep our heads down. Is it a belief that we should control events or that we should accommodate to forces beyond our control? In cities, should we build better drainage infrastructure to remove flooding, or should we live on stilts to live with flood water? Should we design blast-proof windows and walls to protect ourselves against terrorist attack, or satisfy ourselves that terrorism remains a remote possibility? Should we enjoy a socialised urban existence, or should we adopt a survivalist mentality?
What kind of mind-set does the infatuation with resilience generate? What kind of city does fear of the future create?
The Building Centre, 26 Store Street, London, Thursday 11 June 2015
Speakers:
Irena Bauman, professor of Sustainable Urbanism at Sheffield University; co-founder of Bauman Lyons Architects
Robin Nicholson CBE, senior partner, Cullinan Studio ; NHBC Foundation Expert Panel
Christine Murray, editor, The Architectural Review
Austin Williams, associate professor of Architecture, XJTLU university, China; author, "The Lure of the City: From Slums to Suburbs"
Chair: Martyn Perks, Co-author, Big Potatoes: London Manifesto for Innovation; writer on technology, design and urbanism
Readings:
Nicholas Reilly, "Stoke-on-Trent is the UK's first 'disaster resilient' city", Metro.co.ukSunday 28 Dec 2014
Leo Hollis, "The Future of the City", AEON, 11 April 2013
Robin Nicholson, "Building a resilient future", BD, 10 March 2014
Tom Slater, "The resilience of Neoliberal Urbanism" , Open Security, 28 January 2014
Bruce Watson, "What makes a City Resilient?", The Guardian, 27 January 2014
Jon Coaffee et al (2008). "The Everyday Resilience of the City: How Cities Respond to Terrorism and Disaster", Palgrave MacMillan. (preview version only, pdf)
Jo da Silva, Braulio Morera, (2014)."City Resilience Framework", OveArup & Partners International Limited. (download pdf_9.51Mb)
---
De-Sanitizing The City: What is public space?
A dream-team of Thomas Heatherwick and Joanna Lumley has proposed a new bridge over the Thames that seems to have ticked all the right-on boxes: it is solely for pedestrian access, it has impeccable environmental credentials and it creates a new park for London. But protests have erupted over the fact that it is only notionally "public". The bridge will host corporate events and will close early on weekdays. It will be what The Guardian describes as "a privately managed tourist attraction".
Meanwhile, renewed attention has focused on the "Sky Garden" at Raphael Vinoly's 20 Fenchurch Street's – a public park located 35-storeys in the air. Architecture critic Rowan Moore bemoans that it cannot be "public when you have to go through airport-style security and book at least three days in advance". The Daily Mail also criticised the "'public' aspect of the space, after it emerged that only paying customers would be allowed up to the garden after 6pm".
Undoubtedly much public space is privatized; from the London Eye to the Westfield Shopping Centre, so why has the right to public access become such a fashionable concern today?
It has long been a worry that public shopping streets have been turned into private malls; that ramblers are regularly stopped from walking on public footpaths or that unaccountable private security guards can demand on-the-spot fines from members of the public. For some commentators, gated communities have long symbolized the growth of two-tier urban space in the same way that "anti-homeless" spikes in the lobby of a London apartment block were recently condemned as an assault on the poor who choose to sleep rough. So is the collective commons really fragmenting into elite urban squares on one hand, and left-over space for the disenfranchised on the other?
This kind of iniquitous segmentation of the erstwhile "public realm", which has long been a source of irritation to interest groups, is now being questioned by mainstream commentators. Emboldened by the Occupy movements' battles over public space in favour of the disenfranchised, author Douglas Murphy says that public space "gets ever more murkily private; we need to redress the balance of who owns what". Green Party activist Matt Hawkins claims that the object of good public space is the ability to help "the people that live there to feel happy, secure, and fulfilled" and Russell Brand claims to "work for the common good". Defending "the public square" seems to be fashionable.
Author Anna Minton's latest essay on the Creative Commons advocates for the "public good" – the reinvention of the common interest and the end to "enclaves of deprivation". In place of the standard business case for development and the economic cost-benefit analysis for the provision infrastructure, she suggests that the benchmark "needs to be changed to emphasise the social value and social consequences of schemes for communities"? It sounds good, but who determines what these values are? Is common consent the same as democratic legitimacy?
This debate will assess whether public space refers to places where we have the right to do anything we want, and whether common access = good public space? But we will also focus on whether we can reinvent an egalitarian city through rethinking civil engagement in the public arena.
The Building Centre, 26 Store Street, London WC1E 7BT, Tuesday, 3 March 2015
Speakers:
Anna Minton, author, "Ground Control"; visiting professor, University of East London
Deborah Saunt, Founder, award-winning architectural studio, DSDHA
Jack Self, Reviews Editor, Architectural Review
Claire Mookerjee, Project Manager, Future Cities Catapult; previously Design Researcher, Gehl Architects
Alastair Donald, British Council Project Director, British Pavilion, Venice Architecture Biennale
Chair: Michael Owens, Commercial Director, Bow Arts Trust; owner of London Urban Visits
Readings:
Jeremy Németh "Controlling the Commons: How Public Is Public Space?" (2012)
Anna Minton, "The privatisation of public space" pdf  (2007)
John Parkinson, "Democracy and Public Space: The Physical Sites of Democratic Performance"pdf (2012)
---
Plaza-Mania: Who is public space for, and why?
Early 20th century Modernism sought to provide public open space within cities as a release from the confines of overcrowded, unsanitary slums. Nowadays, public space is everywhere but there is less recognition and more proscription about what and who it is for. Cardiff's Central Square, for example, simply proposes to "give a positive impression to people visiting the capital". Back in 2003, The Urban Task Force argued that "some urban areas have too much public space, much of which is poorly designed, managed and maintained. Many 20th-century residential developments have a public realm which is simply 'SLOAP' (Space left over after planning)."
This debate seeks to find out what is the high ambition for public space provision today. And who comprises "the public" that designers and politicians constantly invoke?
Even if we don't know who it is for, or what it is, "public space" is often seen as an unqualified "good" – as a designated Big Society space where people can come together as a public. Many see public space as a way to influence social behaviour: to make a city more secure or to build community engagement? Often these places are seen as "catalysts" for something unspecified. A recent Joseph Rowntree report states that it is somewhere "to allow people to 'do nothing'", while others see public space as a technical exercise to provide some kind of open space that will help to gain planning permission.
While Granary Square in Kings Cross has generated some liveliness around its restaurants and water-features, there are many more designated public areas – designed specifically with the desire to encourage public engagement – in which the public are noticeably absent. Trafalgar Square is a tourist trap rather than a public square, Heatherwick's Blue Carpet in Newcastle remains empty and grim; and the Project for Public Places notes that Tate Modern's plaza "is a study in aggravating design". Lots of so-called public space lie barren and unloved. Other public squares are only lively because orchestrated events artificially make sure that they are. Birmingham City Library's public square is being "revamped" to provide space for "events and happenings on the square". But for whom? Why?
Hannah Arendt says the public space is where people act rather than work, "it is a space where political action takes place urged by freedom and the need for self-realization of the individual". But if public space is what we make it, then do we need to consciously provide so much of it?
Speakers:
Finn Williams, founder, Common Office; GLA Regeneration Area Manager, North-West & Central London
Dolan Cummings, co-founder Manifesto Club; editor, "Debating Humanism"
Kathryn Firth, director of development/urban design and masterplanning, Publica
Phineas Harper, deputy director, Architecture Foundation; former deputy editor, The Architectural Review
Chair: Alastair Donald, convenor, Future Cities Salon
Venue: The Building Centre, 26 Store Street, London WC1E 7BT
Date: 7pm, Wednesday 29 April 2015
Useful Readings: 
Greg Scruggs, "How Much Public Space Does a City Need?", Next City, 7 January 2015
Josie Appleton, "The end of public space: one law to ban them all", 20 January 2014, Our Kingdom
Ken Worpole, Katharine Knox, "The Social Value of Public Space", Joseph Rowntree Foundation, 2007
China Commentary, "The Social Life of Chinese Small Urban Spaces", 2014
Herbert Muschamp, "Public Space or Private, a Compulsion to Fill It", New York Times, 27 August 2000
Mark Francis, "Control as a Dimension of Public-Space Quality" in Irwin Altman & Ervin Zube, "Public Places and Spaces", Plenum Press, 1989
---
Friday 26 September, 18.30 until 20.30, Barbican Centre, Silk Street, London EC2Y 8DS
Do the rise of mega-cities represent a symbol of hope and opportunity for billions around the world, or a grim vision of a congested and fragmented urban dystopia? Does rapid urbanisation inevitably mean a Dickensian future or can innovation provide radical solutions to the problems of development? Can the city maintain its lure in the twenty-first century? SPEAKERS: Leo Hollis (Author, Cities Are Good For You), Alastair Donald (associate director, Future Cities Project); Christian Wolmar (writer, broadcaster). Chair: David Bowden (co-ordinator, UK Battle Satellites)
This was a BATTLE OF IDEAS 2014 Satellite Event, and part of the Barbican's City Visions series of films, talks and debates
---
Battle of Ideas 2014

Saturday 18 & Sunday 19 October, 2014, Barbican Centre, Silk Street, London EC2Y 8DS
This session asks whether today's smart cities follow in the footsteps of these historical radical city visions or whether they lack both radicalism and vision. Do smart cities represent the real or the virtual, the global or the local, the urbane or the mundane?  SPEAKERS: Alastair Donald (associate director, Future Cities Project); Tia Kansara (founder & director, Kansara Hackney Ltd); Dr Paul Zanelli (chief technical officer, Transport Systems Catapult); Lean Doody (Arup). Chair: Austin Williams (associate professor, Xi'an Jiaotong-Liverpool University)
Can innovative new technologies allow us to have it all – cheap, fast, low-carbon, speedy, convenient travel for everyone? Or is the novelty of travel simply wearing off; have we fallen out of love with the daily commute, the railway buffet car or the crowded departure lounge?  SPEAKERS: Kevin McCullagh (founder, Plan); Peter Stevens ((designer, McLaren F1 road car, 1999 Le Mans-winning BMW, Lotus Elan, Jaguar's XJR-15); Graham Stringer, (Labour MP for Blackley and Broughton. Chair: Austin Williams (associate professor, Xi'an Jiaotong-Liverpool University)
A few years ago, Ruth Reed, the then president of the RIBA, claimed that 'good architecture has its price but bad architecture – or no architecture at all – will cost you more'.  But in the midst of a global economic recession, is architecture – good or bad – really necessary? This debate will ask the panel to try to answer these questions and to give its considered opinion about what constitutes 'good' architecture, yesterday, today and forever.  SPEAKERS: Rachel Armstrong (professor of experimental architecture, University of Newcastle); Fred Manson (associate director, Heatherwick studio); Dr Patrik Schumacher (partner, Zaha Hadid Architects). Chair: Austin Williams (associate professor, Xi'an Jiaotong-Liverpool University)
---
14 November 2012
The triumph of the city?
7 – 9pm, at Q 110 – Die Deutsche Bank der Zukunft in Berlin, Friedrichstraße 181, 10117
'Cities are the greatest creations of humanity' argues architect Daniel Libeskind.  However, according to Stefan Heyd, former Chair of the Board of Management, Münchener Rück, 'Megacities  create risks of new dimensions – megarisks'
So will the 21st century go down in history as the century when the city triumphed? The United Nations has heralded cities as 'dynamic centres of creativity and culture' while Harvard academic Edward Glaeser claims they will make us 'richer, smarter, greener, healthier and happier'. Nevertheless, in the west we often seem unconvinced by such claims. At a time when many believe that 'small is beautiful' and call for 'sustainable' and 'appropriate' growth, megacities and other emerging centres of the east and south are often viewed with apprehension. So do cities and urban development strengthen or weaken our societies? As cities develop, is social exclusion also likely to grow? On the other hand, if cities are the dynamic centres of innovation that many claim them to be, then why are we not building more of them? What role might modern architecture and technology play in the development of the city of the future?
In conjunction with: Novo Argumente +49 699 7206 701 or email johannes.richardt@novo-argumente.com.
---
21 October 2012
The 'Urban Living' debates 
Battle of Ideas 2012, 20/21st October
Venue: The Barbican, London
Is London just too big for its boots or is it good for us all to have a city with such global reach as our capital? Should we build it higher? Extend it to the green belt? Preserve it the way it is? Lighten the burden of planning regulation? Let developers have their way?
The Future Cities project is a partner of  the Institute of Ideas for Battle of Ideas 2012, supporting six important debates about the present and the future of city life.
STRAND CONVENOR: Alastair Donald. Associate Director, Future Cities Project.
8.00am to 9.00am: Battle of Ideas Urban Jog 
Urban Jogs arrives at the Barbican and the Battle of Ideas! Come and join a jog tour of the Barbican's urban hinterland combined with the story of the Barbican's development. with runner and personal trainer Ade Aboaba and urbanist Michael Owens.
9.30am to 10.15am: Everyone a runner? 
When Mo Farah won his gold medals at the Olympics he became a national hero, but will his triumph inspire Britain's amateur runners to raise their game? No city is complete without a long-distance event, but most pavement-pounders seem focused on individual achievements, with little concern for winning races or medals. Does the non- competitive character of most of today's runners make modern running a hobby rather than a proper sport?
Speakers: Professor Richard Bailey international authority on role of sport, research consultant for Nike Inc; Dan Travisdirector, Brighton Salon; tennis coach; authorIn Defence of Competitive Sport; Alexandra Heminsleybooks editor, Elle UK magazine; author, Running Like a Girl (forthcoming); Chair: Hilary Salt founder, First Actuarial plc.
10.30am to 12.00pm:  Urban Hubris and The Great Inequality Debate
London's Shard, the tallest building in the European Union, has been condemned as embodying the 'obscene wealth' of the City of London. So should the City be dethroned in favour of more even development of our urban areas, or is it the guarantor of development in the regions? Does London risk becoming better known as a sterile business hub rather than a vibrant, cosmopolitan city? Does it matter if tall buildings symbolise disparities of wealth, or does development benefit all of us?
Speakers: Sunder Katwaladirector, British Future; former general secretary, Fabian Society; Rob Killickco-founder and CEO, cScape;  Anna Mintonwriter and journalist; author, Ground Control: fear and happiness in the 21st century city; Martin Earnshaw co-editor Future of Community; chair, IoI Social Policy Forum. Chair: Alastair Donaldurban designer; researcher; co-editor The Lure of the city: from slums to suburbs
12.15pm to 1.15pm:   From the Colosseum to Wembley: crowd watching through the ages
The behaviour of crowds has often been a matter of moral and political concern. Some look at modern football crowds exchanging foul-mouthed banter with the same disdain as we might regard the bloodthirsty crowds cheering on the gladiators in Ancient Rome. But are the seething multitudes really such a problem? Surely lively, sometimes raucous gatherings in public spaces are a sign of a healthy and vibrant social life. Do we need stricter regulation of how people behave in large groups, or should crowds be left to police themselves?
Speakers: Dr Shirley Denthead of communications, PhonepayPlus; co-author, Radical Blake; Dr John Drurysenior lecturer, social psychology, University of Sussex; co-editor, Crowds in the 21st century: perspectives from contemporary social science (forthcoming); Kevin Rooneyhead of social science, Queens' School, Bushey; founder, Fans for Freedom. Chair: Geoff Kidder director, membership and events, Institute of Ideas; convenor, IoI Book Club
3.15pm to 4.45pm: To build or not to build?
From Boris Island to the Dale Farm gypsies, no project seems too big or small to fall foul of the UK's notoriously stringent planning laws. The government recently announced its intention to liberalise these rules to promote new builds, but is there sufficient political will? By some estimates, five million people are waiting on housing registers, but rather than building new homes, many professionals favour forcing landlords to sell empty properties, banning second homes or even curbing population growth. What are the smart ways to deliver good urban development? Is the solution better top-down planning, more bottom-up planning, or what?
Speakers: Professor Kelvin CampbellUrban Initiatives; author, Massive Small: the operating system for smart urbanism; Christine Murrayeditor, The Architects' Journal; Daniel Moylanchairman, London Legacy Development Corporation, Conservative councillor; Penny LewisScott Sutherland School of Architecture; co-founder, AE Foundation; Chair: Michael Owens director, Global Cities; member, editorial board, Local Economy   
5.00pm to 6.15pm: Preservation or modernisation?
Traditionally, the preservation of buildings reflected a judgement that they were of architectural, historic or cultural value. In recent years, there has been a parallel trend: reflecting a fear that globalisation is undermining our sense of place, many European cities are celebrating 'urban memory' as an end in itself. Where once architects and urbanists relished erasing the past to create the future, now the past is romanticised. For example, critics of Clone Towns yearn for the independent shops and boutiques of old. Why has urban memory become such a big deal, and who should decide what is worth keeping?
Speakers: Dr Tim Edensorreader in cultural geography, Manchester Metropolitan University; Jeremy Mussonwriter, historic buildings consultant; former architectural editor, Country Life; Luis T. Pereirafounding partner, [A] ainda arquitectura architecture studio, Porto; Alastair Donaldurban designer; researcher; co-editor The Lure of the city: from slums to suburbs. Chair: Dr Tiffany Jenkins sociologist and cultural commentator; arts and society director, Institute of Ideas
6.30pm to 7.30pm: Looking back today
The term 'the Sixties and Seventies' conjures a wealth of defining images: from iconic portraits of Bob Dylan, Martin Luther King and Che Guevara through to devastating images of the horrors of Vietnam and Cambodia. As the current Barbican exhibition Everything Was Moving shows, a new generation of photographers documenting a changing world were 'driven to understand that world, as well as their place in it'. Does our fascination with the golden age of the Sixties and Seventies reveal a desire to capture some of the period's radical spirit, or more of a conservative retreat into nostalgia?
Speakers: Sarah E Jameslecturer, history of art, University College London; author, Common Ground: photography in Germany during the Cold War (forthcoming); Stephen Bullartist; author, Photography; lecturer, University for the Creative Arts, Farnham; Pauline Hadawaydirector, Belfast Exposed, gallery of contemporary photography. Chair: Dr Tiffany Jenkins sociologist and cultural commentator; arts and society director, Institute of Ideas.
---
26 October 2012
Bookshop Barnie at the Battle of Ideas

---
Martin Jacques on 'When China Rules the World: The End of the Western World and the Birth of a New Global Order' (Penguin Books)
Martin Jacques, visiting professor at Tsinghua University in Beijing suggests that this is China's century. Indeed, its economic performance seems to vindicate his analysis. But then again, between 1960 and 1972, the Greek economy grew at 8% p.a. (more than China's projections for 2011-2015). Come and argue about the hype and the reality.
This is event is free. To reserve a place email us at futurecitiesproject@gmail.com
---
18-19 October 2012
Masterplanning the Future
Venue: Suzhou, 

China

This two-day international conference in Architecture & Urban Design will be held at XJTLU, Suzhou and combines a public forum and academic conference to explore the lessons and ambitions of new and existing cities in the West and East and across the world.

An Open Forum, a major international debate to discuss the state of cities, from the West to the East, will consist of chaired panel debates and presentations led by architects, designers and commentators (including geographers, engineers, urban designers, as well as cultural commentators and leading figures representing a mix of local, national and global interests).  An Academic Conference Strand 'Modernism in Architecture and Urbanism' draws together leading voices in academia to examine more specific aspects of cross-boundary urban design, theory, practice and history.

For further information contact Austin Williams
---
Previous events
City2.0: Forging a new urban outlook
'Open source cities'; 'smart cities'; 'intelligent cities'. The choice of prefix may change, but enthusiasts seem increasingly convinced that digital technologies are transforming not only the nature of communication, but also the way we design, build, use, and interact within cities. On awarding the TED 2012 prize to The City 2.0, the organisers disputed the idea that this city of the future was a 'sterile utopian dream'. Rather, they argued, we are seeing a real-world upgrade, tapping into humanity's collective wisdom to create places of 'beauty, wonder, excitement, inclusion, diversity, life.'
This discussion explores the ideas and the reality of City 2.0. Can new technologies revive sociability and civic engagement and help create 'networked publics' organised around collective goals or issues? Will innovations lead us away from top-down or bottom-up and to a new, more democratic form of peer to peer interaction? Cities have often been celebrated for their anonymity and the ability to bring together strangers. Do social media merely relocate these opportunities to cyberspace – or is crowdsourcing a less than adequate replacement for crowds? How should we view the prospect of City 2.0?
Speakers
Alastair Donald, Associate Director, Future Cities Project
Mindy Gofton, Head of Search I-COM
Martin Bryant, Managing Editor at The Next Web,
Lisa Raynes, Managing Director of Raynes Architecture
Simon Belt, Manchester Salon (Chair)
Monday 18 June, 6:45pm Organised by Manchester Salon and is part of the RIBA's Love Architecture Festival 2012.
Hosted by Manchester Craft & Design Centre
br>